Just to be clear: this can be done with H7 headlights also and you can put H7 in this projectors. Using D2S in original halogen headlight is most likely ilegal so ... do not forget that what you do is your responsibility, use your brain ...


Why? Old projectors are gone:
Valeo from 2005 (27/01/05)
Xenon from 2000
And inside ...
New bixenon projector
edit: they are gone from ali, so only source is retrofitlabs:
https://www.retrofitlab.com/de/aharon-fx-r-bi-xenon-projectors-40-2.html
or alibaba?
https://www.alibaba.com/product-detail/AILECAR-Stanley-2-5-inch-Hid_60603606242.html
https://www.alibaba.com/product-detail/Wholesale-FXR-4-0-Hid-Bi_60603332193.html
I got my from these 2 stores:
Adapter
-
different projector, xenon is bigger, but holes are at the same locations
-
internal harness
-
xenon ballast
-
a sticker which says what should be inside: (d2s + h7 or h7 + h7)
Add caption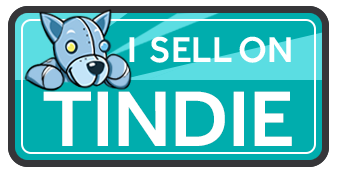 Simplified instruction
-
mark original light projection on the wall in front of the car, do not move it, or mark car position on the ground, this simplifies final steps!!!
-
mark the position of the headlight on a car and remove them from the car
- protect headlights optics!
- take ballast out of headlight or cut a hole in his place in case of halogen
- take out 3 screws which hold original projector inside
- mark projector assembly in case you want to put it back (which you will not want to
) and dismantle projector (4clips, a narrow flat screwdriver)
- take parts of projector out of the headlight
- cut small notch of one stand in the headlight, vacuum it afterwards!
- make 4 small modifications to the new projector, protect projector optics, do not even touch it with bare hands!
- put the projector in the headlight
- put the adapter on the new projector
- screw assembly in place of the old projector
- put ballast/cover plate in place, 6screws
- put the headlight back on the car
- setup light output based on markings made in the first step
Projectors mods
New projectors require a few small modifications
:
-
drilling one hole(4,5mm) then make space for the head of this screw which will go into this hole
-
make space for two screw heads
It is not a big deal and can be done in a few minutes.
Tools required:
- drill + 4,5mm drill-bit
- flat and round file (or half-round)
- 5mm hex(allen) key
This is how the finished projector looks with mods
:
In the place where the hole is drilled, the surface of the projector needs to be filed down so the screw can sit flat on the project. Simply put the screw in the hole and you will see how much to take. In the case of 2 bottom half circles, I simply mark how much to take and then just file it down to these marks. Bulb holder spring needs to be shaped so it does not touch headlight housing in the most upper position, check the next picture how I did it. It is not the prettiest but this is spring wire, hard to change its shape ...
modified bulb holder spring


After these steps, we can put the new projector in, then inside headlight put the adapter on new projector place it to its final position and remove protection from optics. Finally, screw it in place with original bolts. Then assemble headlight and put it in the car. In case you replacing halogen projector, put the bottom cover plate in place. In case you are upgrading ballast, the cover plate is a perfect place to drill a hole for it. I personaly use this
ballast by DMEX
.
Do not forget when retrofitting HID in halogen setup, headlight washer and height adjustment must be retrofitted also, but this depends on local law.
Here are finished headlights and light output, I have set it on the left side a little lower, just to be sure.
in car
Output, left side set low on purpose, just to be sure, while I was testing it.